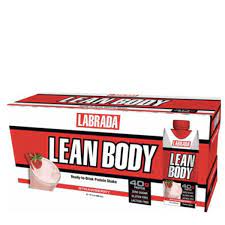 GET LEAN AND STAY FIT!

SUPPORTS A FIT LEAN BODY®
Provides high-quality protein to support lean muscle and metabolism.
HELPS YOU MANAGE YOUR CRAVINGS
Lean Body's® high protein, 0g sugar, and fiber helps satiate your appetite.
GOES WHERE YOU GO
Easy, convenient, and portable to fit your busy life.
GREAT AS A SNACK OR MEAL
Delicious, nutritious, and satisfying.