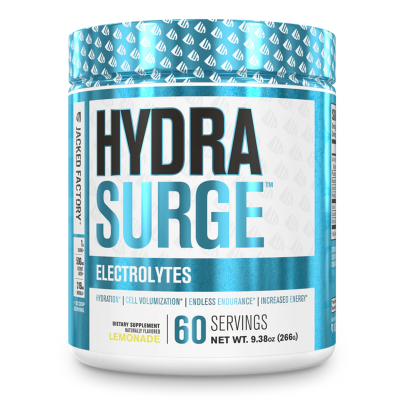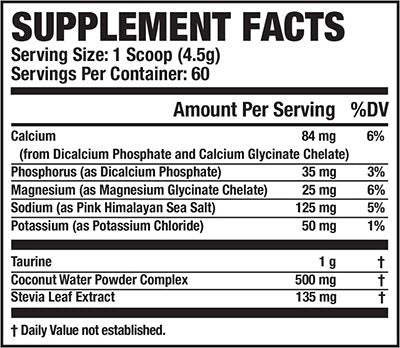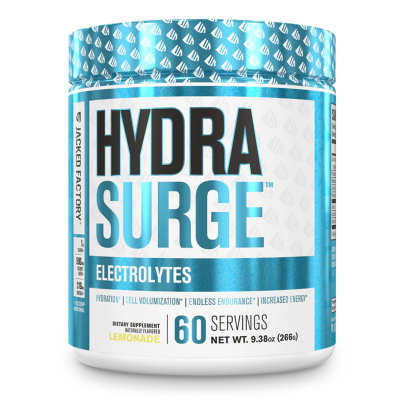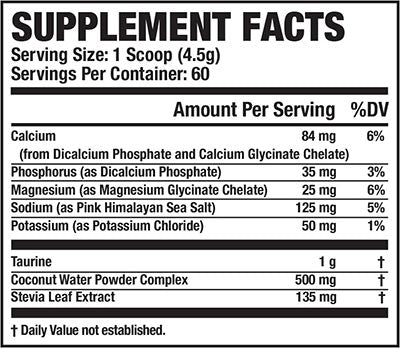 Hydrasurge is an elite all-natural hydration powder and electrolyte drink allowing you to maximize your workouts and improve physical performance.  Avoid cramping and dehydration by using before, during, and/or after training. 
Dominate every single workout you put your body through. By supplementing with Hydrasurge pre, intra, and/or post workout, you effectively hydrate your body with electrolytes, taurine, and hydrating coconut water that will enhance your energy, endurance, performance, and muscle recovery. Hydrasurge natural is also sweetened with stevia!
No more dehydration or cramping up while training, just peak performance and results.