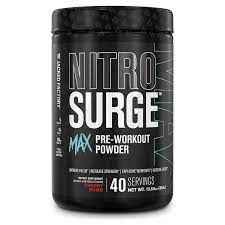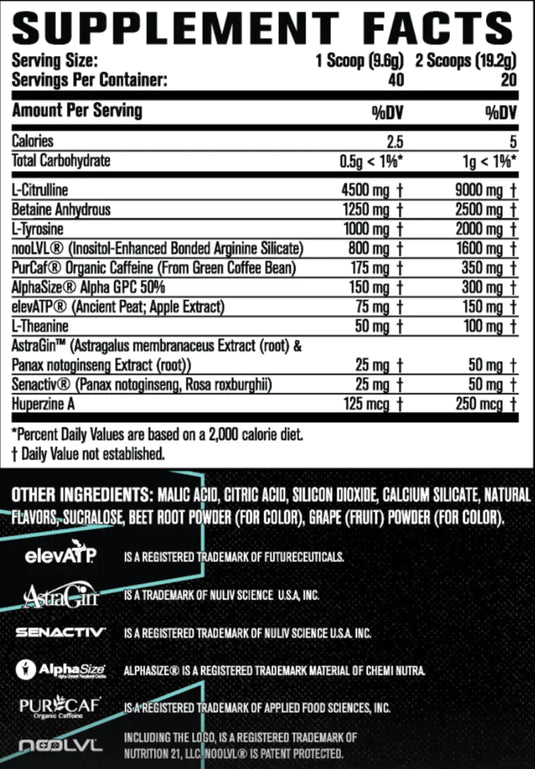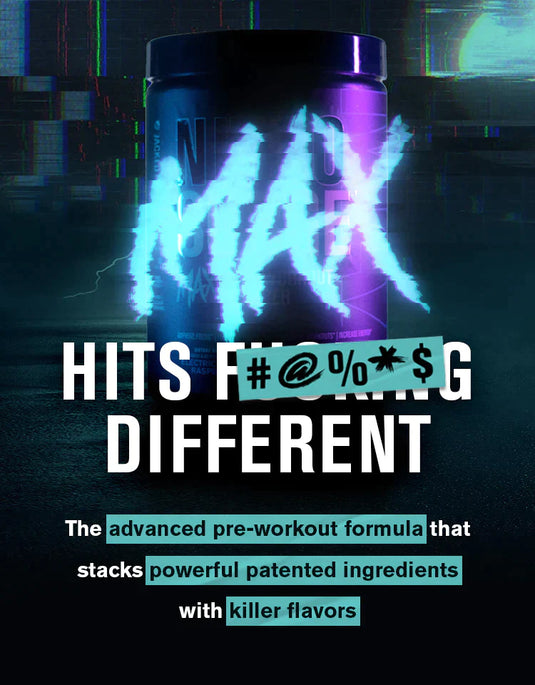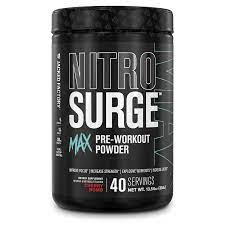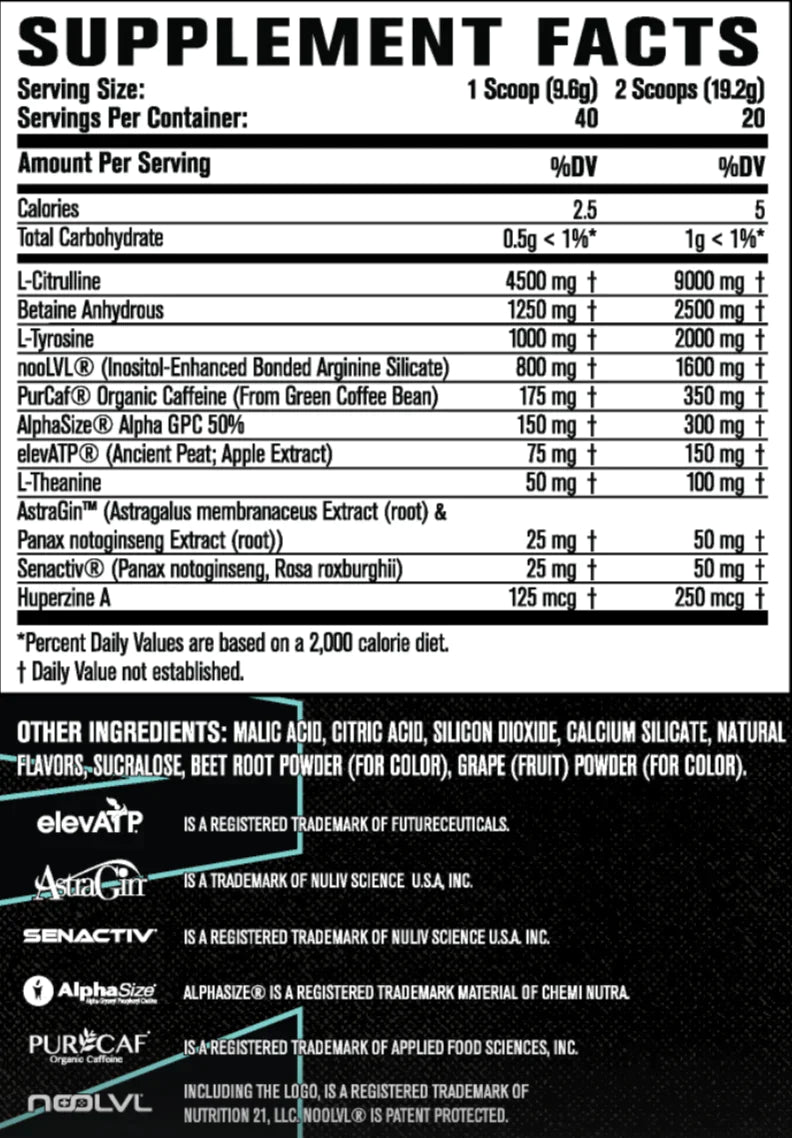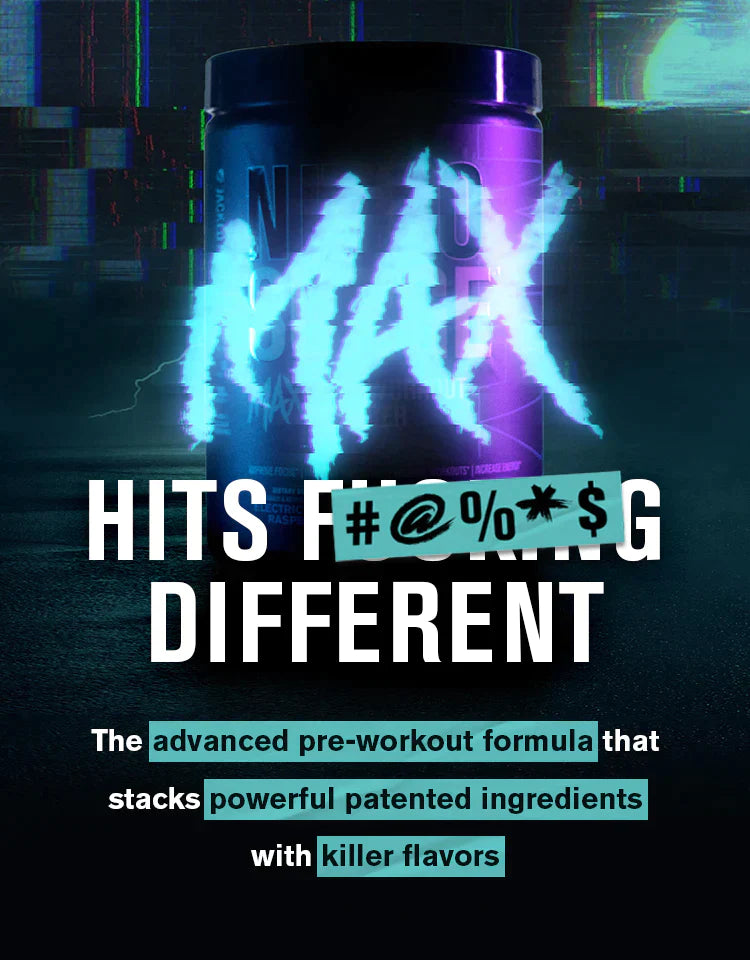 NITROSURGE MAX: USHERING IN A NEW ERA OF "MAX-STRENGTH" PRE-WORKOUTS
There was a time, not long ago, when pre-workout powders were trending towards a dark age of "concentrated" formulas riddled with proprietary blends and superfluous doses of stimulants. Thankfully, that paradigm was turned on its head nearly a decade ago once Jacked Factory released Altius, a pioneer of clinically dosed, fully transparent pre-workouts.
Fast forward to now, where Jacked Factory has earned a reputation as one of the most trusted sports supplement brands. And their best-selling pre-workout, Nitrosurge, is about to get even better with the release of Nitrosurge Max. The aptly named formula is poised to usher in a new era of evidence-based, maximum-strength pre-workouts for athletes, bodybuilders, gym-goers, fitness enthusiasts, and anyone else that demands the most from their training.
Thus far, "max-strength pre-workout" has been a moniker for formulas that contain overly generous doses of caffeine (and other stimulants). Here's the thing, though: Caffeine doesn't actually make you "stronger"; it can undoubtedly enhance mental and physical performance, but it does so by reducing perceived exertion. 
So, loading up on caffeine (or other stimulants) isn't all there is to it when maximizing your performance in the trenches. Truly "max-strength" pre-workout formulas should also contain ample doses of other evidence-based, ergogenic nutrients, like L-citrulline, alpha-GPC, and L-tyrosine, to name a few. 
Nitrosurge Max does exactly that, by providing over 16 grams of active ingredients to unleash your peak athletic performance every time you hit the gym. And make no mistake, caffeine fiends, Nitrosurge Max has plenty of natural caffeine (315 mg per scoop, from organic green coffee beans), but it's not going to make you feel like you're bouncing off the walls, nor will it end in a dreaded post-workout crash. It's the perfect amount for clean, lasting energy to keep you humming in the gym and feeling good even after you hit the showers.